MapGO is a SaaS type web service for determining and optimizing travel routes.
Smart MapGO algorithms design the working day for your sales representatives, service technicians, couriers and drivers in the field for you.
The basic task of the application is advanced optimization of the route point order and assigning routes to available drivers, taking into account:
Drivers' working hours
Time windows at points
Vehicles load capacity
Service time at each point
The ready routes are sent to the driver's phone.
Savings of up to 35% on fuel and number of vehicles
MapGO offers you a set of routes for selected drivers so that their total cost is as low as possible for you. You decide whether MapGO uses all available employees at the same time or minimizes their number.
20% more orders
Thanks to optimal planning, you can serve more customers in less time. The perfect match to the time windows will increase the number of people satisfied with your company's services.
Instant planning
From a mathematical point of view, trying to find the best route for just 1 vehicle and 10 points gives us 10!, that is 3628800 combinations. By randomly selecting the order of the points, we have the same probability to score as buying 4 Lotto bets and hitting the Jackpot.  MapGO can find the best solution to this problem in less than 5 seconds.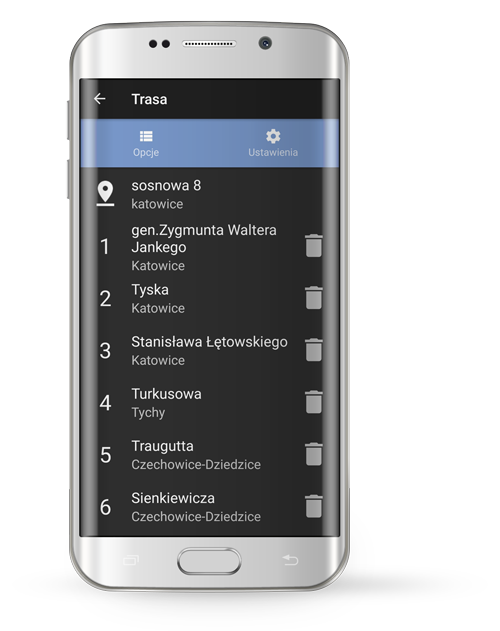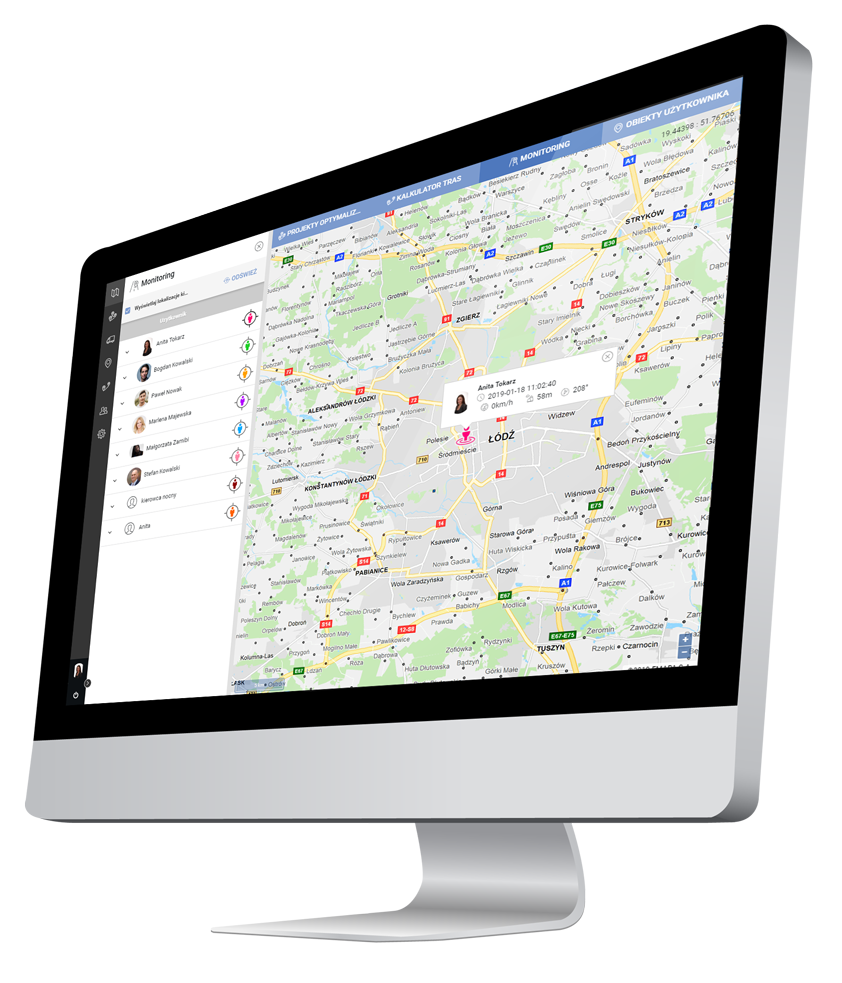 Precise route costs known in advance
How much will it cost you to handle all scheduled orders? You can find out right at the project stage. You will know the detailed costs of fuel consumption, road tolls, car rental or driver's work.
Route sent to the driver's phone
Once you have the route set ready, you can send each one to the driver with a single click, which he then opens in the navigation app received as part of the MapGO license.
The world's best optimization engine
Emapa, by creating and developing MapGO, has broken more than 250 world records in the field of VRP (Vehicle Routing Problem) optimization. The aim of the competition is to find a solution that allows you to visit all your customers at the lowest cost, i.e. to minimize the total distance travelled by all vehicles.
More..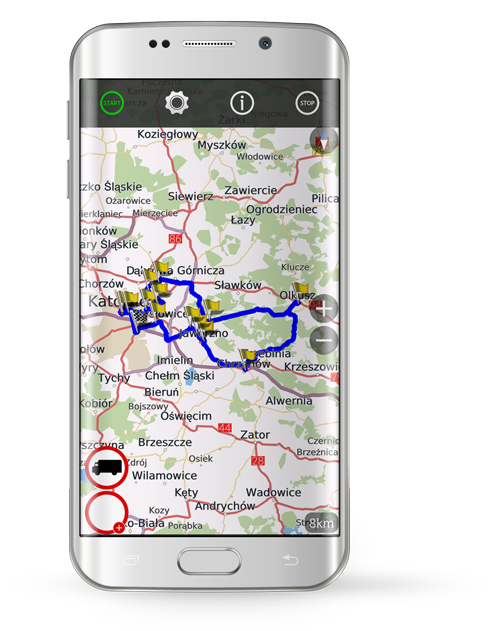 Price list
Monthly payment
Annual payment
One month free!
DRIVER

FLEET

FLEET PRO

BUSINESS

49£

/month 1 vehicle

99£

/month/vehicle

149£

/month/vehicle

the price is set individually

car

delivery vehicle up to 3.5 tons

-

car

delivery vehicle up to 3.5 tons

-

car

delivery vehicle up to 3.5 tons

trucks

car

delivery vehicle up to 3.5 tons

trucks

up to 40 stops /vehicle in optimization

up to 40 stops /vehicle in optimization

up to 70 stops /vehicle in optimization

over 70 points / vehicle

-

-

technical support

technical assistance

-

-

-

dedicated server infrastructure

-

-

-

individual SLA rules

-

-

-

access to API, including:

up to 20,000 optimized stops,
PDP one-to-one problems,
2D packing,
multi-day problems,
periodicity,
mulicapacity

time windows

vehicles load capacity

drivers' working hours

route report in an Excel file

import of stops from an Excel file

mobile application+navigation

same or different start and end stops

shortest or fastest optimization

counting the total costs of routes (driver, vehicle, fuel, etc.)

vehicle tracking

route cost calculation including tolls

2 optimization modes: minimizing the number of vehicles or using the entire fleet *

simultaneous optimization for different vehicle types *

data storage throughout the licensing period

* does not apply to the package with 1 vehicle purchased
Emapa S.A.
ul. Złota 59
00-120 Warsaw
ul. Łąkowa 11
90-562 Łódź